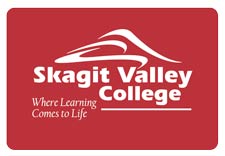 Skagit Valley College Commencement 2017 is quickly approaching! Celebrate with your family and friends! It's your time to shine!
San Juan Center
Wednesday, June 14; 1:30 pm
The Brickworks
Mount Vernon Campus
Thursday, June 15
Dave DuVall Pavilion (gym); 6:30 pm
Whidbey Island Campus
Friday, June 16
Oak Harbor High School; 6:30 pm
The deadline to apply for Commencement is Tuesday, April 11. To apply, visit http://grad.skagit.edu
Whether or not a student plans to participate in Commencement, they still need to apply to graduate in order to be awarded a degree or certificate.
All graduates attending Commencement are required to follow academic tradition and must wear a cap and gown will be available for purchase in the SVC Cardinal Bookstore starting May 16 at a price of $49.99.