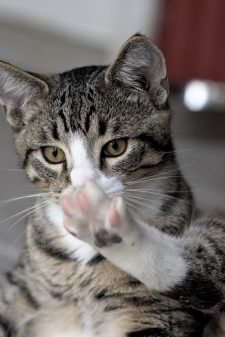 Alright everyone, that's enough of the paparazzi-thing for now. I'll sign autographs later, but no more photos for a while, o.k.? In case you don't recognize me, I'm Dave. Yes, that's right, "The Dave". International celebrity, model and spokescat for "CQ Magazine".
Trust me, it isn't easy being this handsome and popular. Ask George Clooney. He understands. Some days I just want to curl up in a lap and watch re-runs of Matlock while I have my ears massaged.
I'm looking for a new agent, and I think you might be just the person for the job. Let's do lunch and talk about your qualifications soon. You know where to find me – I'm here at the animal shelter in Friday Harbor.
Animal Protection Society of Friday Harbor
111 Shelter Road
(360) 378-2158