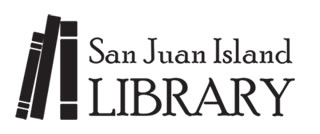 After a few months of staff experiments and training, the San Juan Island Library is now offering 3D printing for public use. We have created items ranging from semi-useful (soap dish, cardholder, plastic bag carrier, fly swatter, cookie cutter) to ridiculously cute (cat ring, gnomes, dragons and the ever-popular and much-needed cork pig).
To request that an item be printed patrons will need to fill out both an Agreement Form and a 3D Printing Request Form, both of which can be found on the website and also next to the printer at the Library. There is a handy FAQs sheet for people wanting more information.
Wanting to submit a request but don't know what to print? Try finding already designed items at
Thingiverse
, save the files in an .stl format and you are all set. If you want to create your own design try
TinkerCad
. People can request one item file per week at a cost of $1.00 regardless of the success of the printing. This helps cover the staff and material costs associated with 3D printing.
The San Juan Island Library sees digital literacy as an important part of its mission, and is proud to add 3-D printing to its existing literacy programs such as Tech Tuesdays, Rock Island Seminars and ongoing computer classes.
Need that missing chess piece or a new Star Trek Insignia Badge? (oh, wait- that's just me…) Well you know where to 'Boldly Go.' Drop in and join us in this exciting new endeavor!
For more information, visit the San Juan Island Library at 1010 Guard Street or follow us on Facebook, Twitter or Instagram. Our website
www.sjlib.org
offers streaming movies, downloadable eBooks and audiobooks, and a wide range of online databases and access to all of our collections. Questions? Call us at 360-378-2798